Mission Statement: Healing Waters Wesleyan Church is an organized group of caring people, prayerfully seeking to further the Kingdom of God, by providing spiritual ministry and social and health services to build up the mind, temples and souls of God's children.
Vision Statement: Healing Waters will embrace change and take risks to live by its principles and values, train and encourage people for leadership, offer to assist in the faith development in new believers and other members, seek additional and appropriate worship styles and venues, involve our young adults on equal terms in decision making, promote stewardship of accumulated resources for the future of our congregation and assess and provide for social and health needs of the community.
Principles and Values:
As members of the Wesleyan Church, we believe in one God, who is the Father, Son and Holy Spirit, and the Savior of all men and women who put their faith in Him alone for eternal life. We believe that those who receive new life in Christ are called to be holy in character and conduct, and can only live this way by being filled with the Lord's Spirit. We believe in the Bible and seek to establish our faith and actions on its teachings. We believe God wills for people everywhere to know Him and that the purpose of the church is to tell the world about Christ through its worship, witness, and loving deeds.
Healing Waters Mission and Wellness Center values
· Involvement of members (adults, youth and children),
· Inter-dependency and caring for others,
· The power of prayer,
· Sharing the good news of the gospel,
· Personal growth in faith, and
· Trust and integrity.


Our Pastor and Founder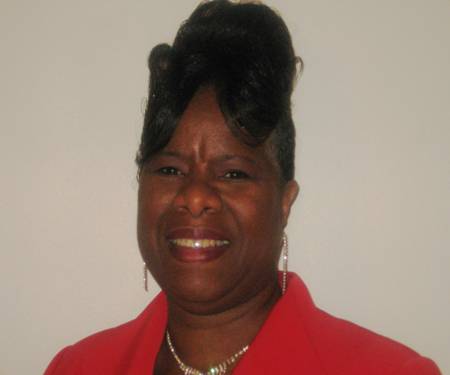 Dr. Brenda B. Singleton accepted the Lord Jesus Christ as her Savior and Lord in 1972. Her grandparents raised her in a Baptist Church with a great fear of the Lord, but after moving to New York City, the young Mrs. Singleton stopped attending church.
In April of 1972, Dr. Singleton was diagnosed with internal cancer. Remembering the scripture that was taught to her in Sunday School, (Hebrew ) "FOLLOW PEACE WITH ALL MEN, AND HOLINESS, WITHOUT WHICH NO MAN SHALL SEE THE LORD", she then gave her life to the Lord. She wanted him to use her in any way that he pleased. Dr. Singleton made a vow unto the Lord that if he would save her, she would serve him. Dr. Singleton went public and made her call to the ministry in 1989. She immediately began her service in the Lords Kingdom as a Sunday School teacher.
Dr. Singleton is a former member of Jersey First Wesleyan Church, where she served faithfully, for many years, as President of the Women's Department. Dr. Singleton received her calling into the ministry under the leadership of Pastor Donavan Shoemaker and is still know as his daughter of the Gospel. She was ordained by the South Coastal District Conference of The Wesleyan Church on July 16, 2004.
Dr. Singleton received her Doctor of Ministry in Christian Counseling degree from Covington Theological Seminar in Rossville, Georgia. She completed two years of training through The Wesleyan Church & Educational Department through participation in FLAME (Fellowship of Leaders Acquiring Ministerial Education).
Dr. Singleton is the wife of Mission Leader Jeff Singleton, the mother of three sons, one daughter and grandmother of two grandsons and four granddaughters. She has also been a therapeutic foster mother for nine teen-age children.
Dr. Singleton retire from The ACCESS Network, Inc. (AIDS Counseling Community Education Support Services) August 2015 as a Case Manager. She provides counseling and care to positive clients and their household. She also offers free HIV counseling and testing for the virus that causes AIDS, and is certified through the American Red Cross. She is very active in the community as a member of the Low Country HIV Collaborative Board and owner of Pro-Tech Cleaning Services.
Dr. Singleton finds great joy in working for The King. It is her mission and passion to lead others to the Lord. Her favorite scripture is (1 John 4:4) "Ye are of God, little children, and have overcome them, BECAUSE GREATER IS HE THAT IS IN YOU, THAN HE THAT IS IN THE WORLD."
Healing Waters Mission and Wellness Center Administration and Directors:
Name

title

address

phone/email

Dr. Brenda B. Singleton

Founder and Pastor

606 Levy Road

Hardeeville, SC 29927

(843) 816-1334

brendaasmoe@aol.com

Jefferson Singleton

Mission Leader

606 Levy Road

Hardeeville, SC 29927

(843) 784-6164

asmoe9122@hotmail.com

Lillie Hall

520 Kingsmoor Dr

Simpsonville, SC 29681

(864) 724-4611

Vacant

Recording Secretary

Viesha Smith

Youth Director

606 Levy Road

Hardeeville, SC 29927

(843) 290-4926

Rose Miller

Health Director

789 Shad Road

Hardeeville, SC 29927

(843) 784-6553

Barbara Williams

Couples Director

4733 Bellinger Hill Road Hardeeville, SC 29927

(843) 784- 5873
Religious services are held

10:00 AM

every Sunday at:
Healing Waters Wesleyan Church
1 Joe Frazier Road, Beaufort, SC 29902
Mailing Address, Phone and Email:
Healing Waters Mission and Wellness Center
P.O. Box 2018